Spend More Time Outside With Friends & Family
From preparing a delicious feast to rustling up leisurely summer snacks, cooking outdoors is the perfect excuse to gather loved ones and spend time together. An outdoor kitchen offers all the incredible functionality of your indoor kitchen but in the surroundings of your beautiful garden or outdoor living space. And just like the kitchen is the heart of your home indoors, an outdoor kitchen creates the perfect backdrop for relaxing with friends and family, not to mention providing everything you need to impress your guests with amazing restaurant-quality meals. Spending time outdoors with great food and great company is one of life's greatest pleasures, and a stunning bespoke outdoor kitchen makes it even easier to enjoy both all year round.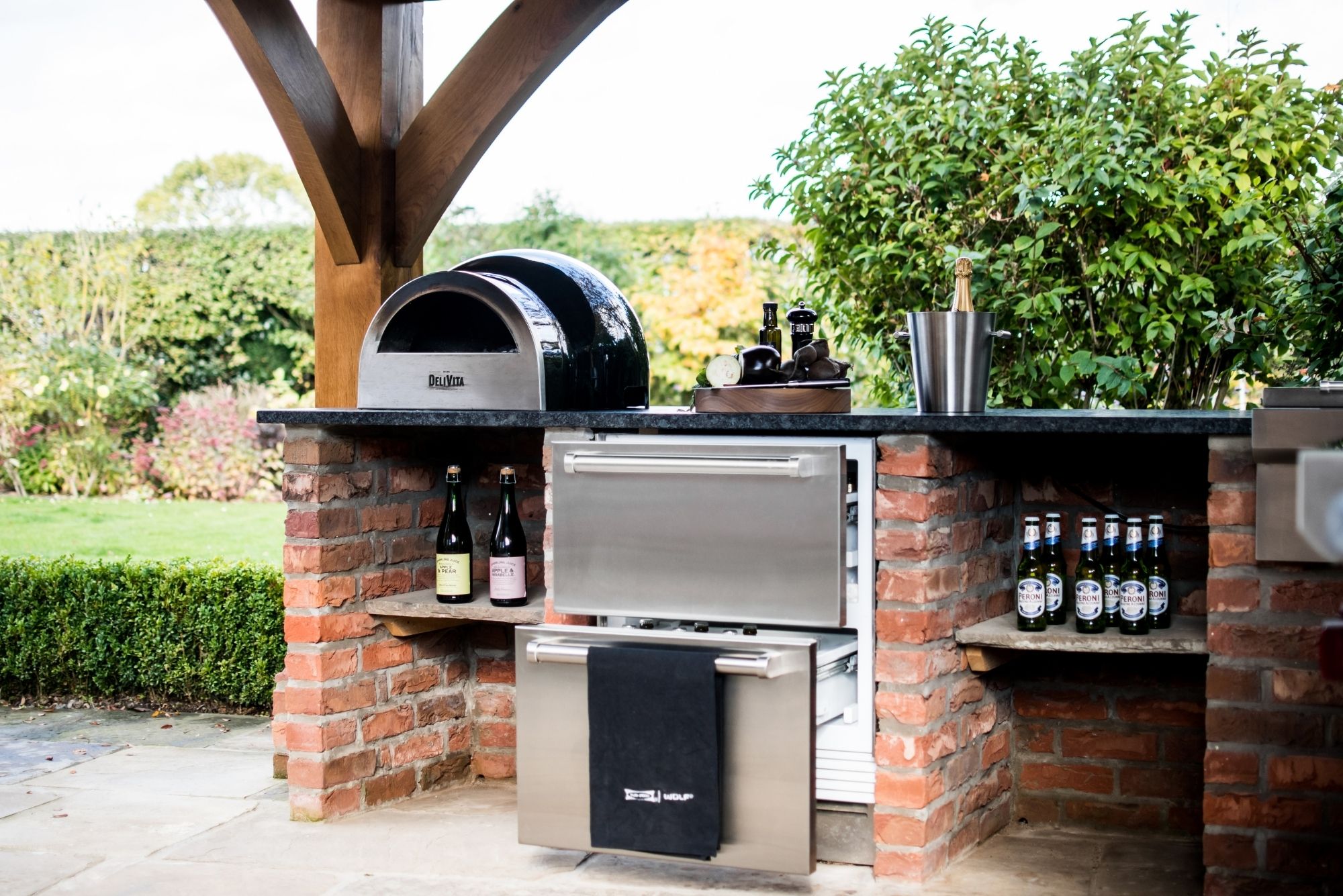 Create A Stylish Focal Point
A beautiful outdoor kitchen allows you to establish a truly seamless transition between your indoor and outdoor living spaces. Available in a range of elegant colours, finishes and layouts, a sleek and sophisticated outdoor kitchen design will bring a stylish focal point to your space, creating a luxurious backdrop to hosting and relaxing.
Though some outdoor kitchens have considerable design constraints, our innovative, specially designed Leo Kitchens offer the freedom to bring your unique vision to life. Made up of a bespoke configuration of drawers, cabinets and appliances, each of our modular outdoor kitchens can be designed to suit your space and practical requirements. When it comes to outstanding looks and functionality, our contemporary Leo Kitchens simply can't be beaten.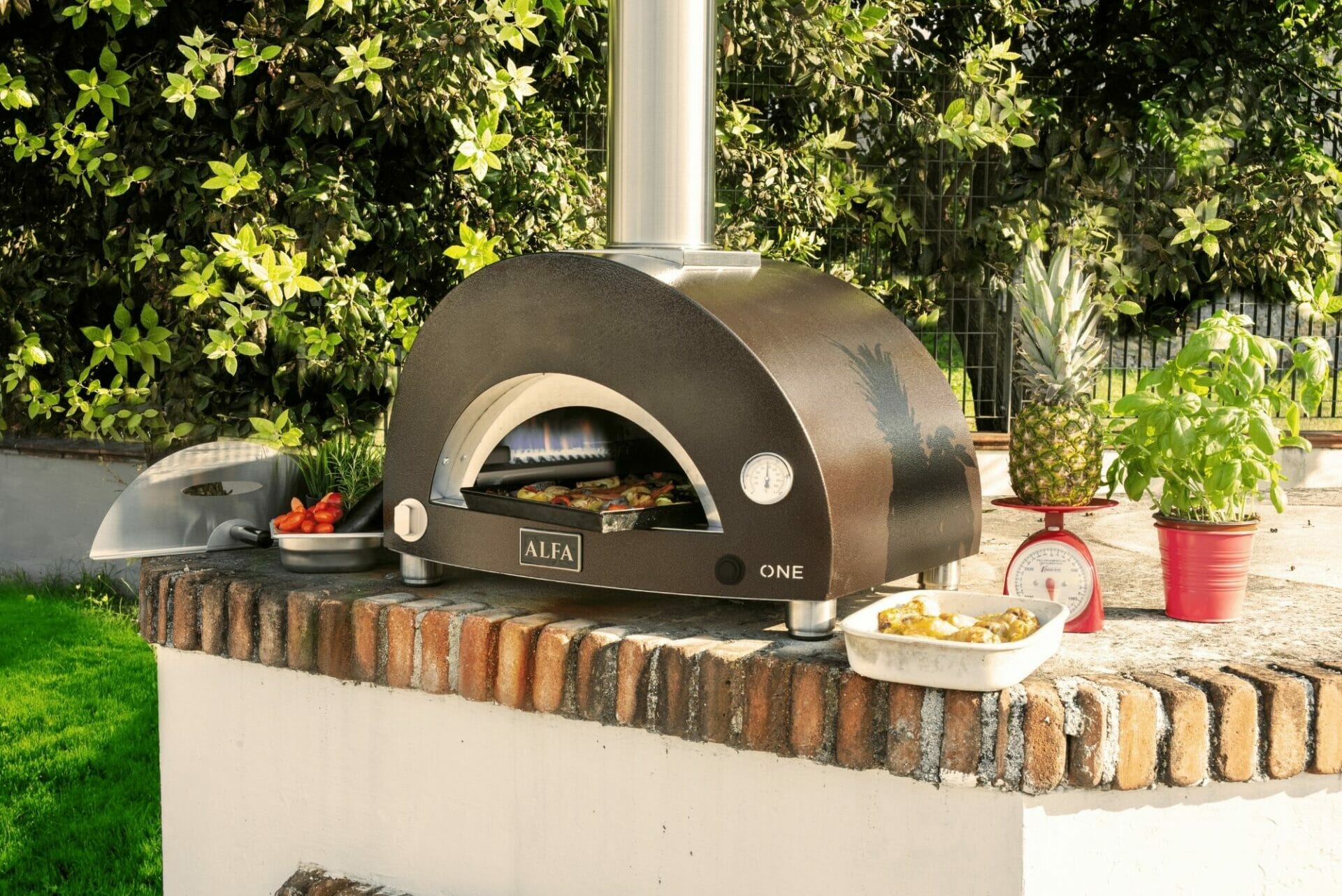 Enjoy Cooking Outdoors All Year Round
When combined with a stunning pergola or garden building, an outdoor kitchen can be enjoyed all year round. With a dedicated outdoor kitchen, you needn't worry about dashing in and out of the house to prepare components and fetch supplies, you can simply get on with cooking and dining while appreciating the rain from a distance.
Our stunning bioclimatic pergolas allow you to embrace outdoor living at its finest, helping to provide shade and ventilation on the hottest days and protection from wind, rain and even snow in the cooler months. Sleek integrated lighting means you can enjoy your outdoor kitchen for even longer; cooking, chatting and celebrating until the sun goes down. Boasting remarkable good looks and impressive versatility, our garden buildings will undoubtedly ensure your new kitchen is firmly at the centre of your outdoor living space. Find out more about our extraordinary garden buildings by clicking the button below.
Add Another Living Space To Your Home
Pairing your outdoor kitchen with a seating or dining area is a great way to introduce an additional living space to your home. Whether you choose to install your outdoor kitchen against a wall, under a pergola or simply out in the open, positioning it alongside a lovely spot for socialising creates a whole other space for relaxing with friends or curling up with a good book.