Unrivalled Outdoor Cooking Creativity
There's no better way to while away a warm and sunny afternoon than by cooking a delicious freshly prepared meal outside with a glass of wine in your hand. While BBQs and grills are perfect if you're looking to dish up a hearty meat eater's feast, if you prefer a more refined and versatile cooking experience, our gas and induction combination cooking stations are the ideal choice. With a variety of cooktops as well as space for food prep, storage and plating up, our elegant cooking trolleys have everything you need to enjoy leisurely outdoor living at its finest.
Mobile Outdoor Cooking Trolleys
At LEO Living, we offer two beautiful mobile cooking trolleys to choose from. Built from exquisite solid teak and framed by your choice of matt white or black aluminium, the INDU+ CookBoy not only offers an unlimited array of practical possibilities but also looks stunning. Complete with two integrated knife holders, a recess for spices and oils, a chopping board and three storage drawers, the CookBoy is the ultimate outdoor cooking accessory. The sleek GazzBoy embodies complete cooking freedom and simplicity. Featuring a teppanyaki plate and a gas grill, as well as a practical worktop and knife holder, the GazzBoy allows you to cook a huge variety of recipes anywhere in your home.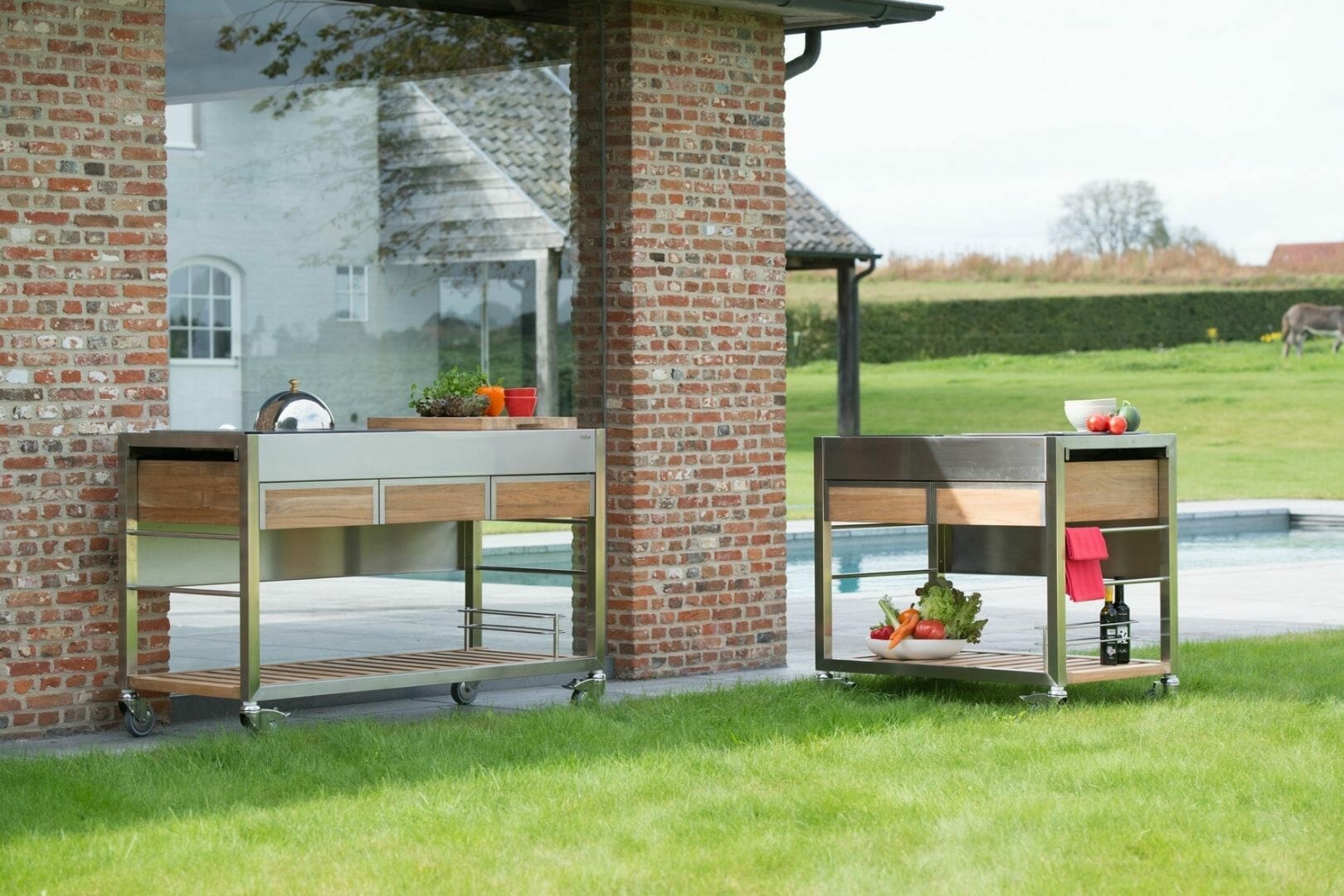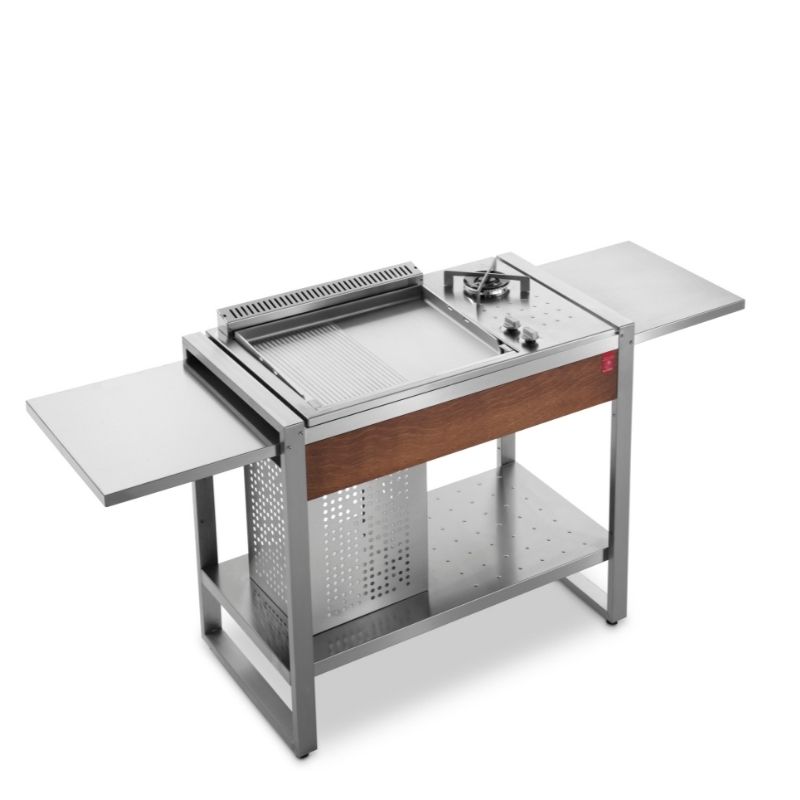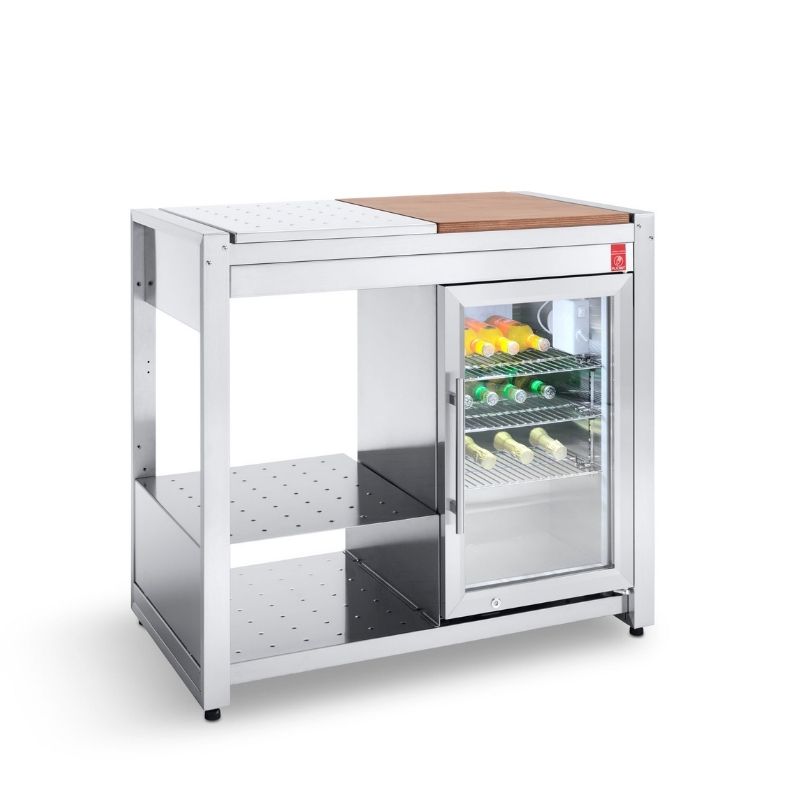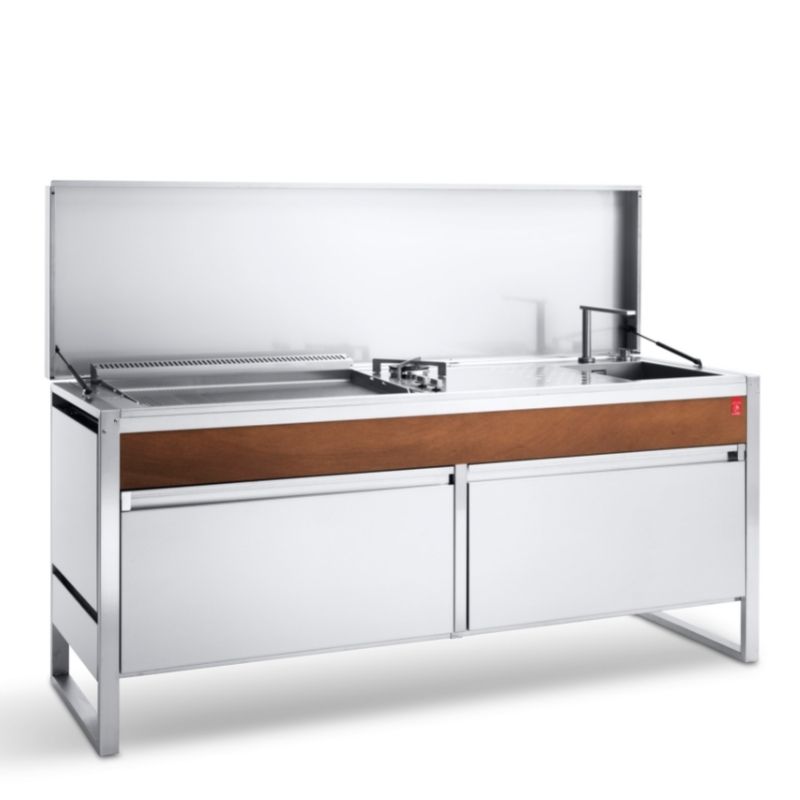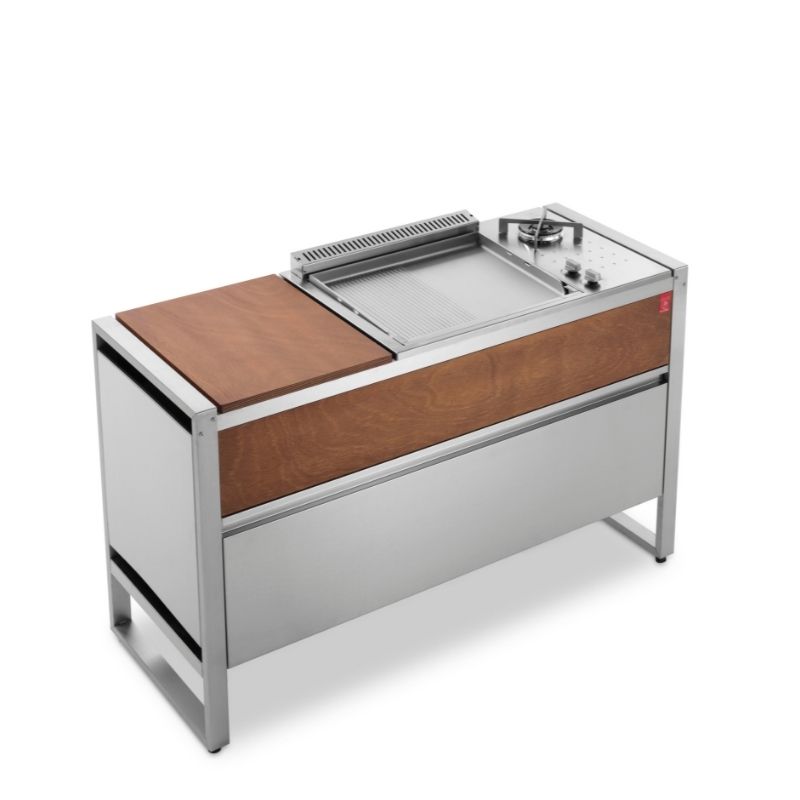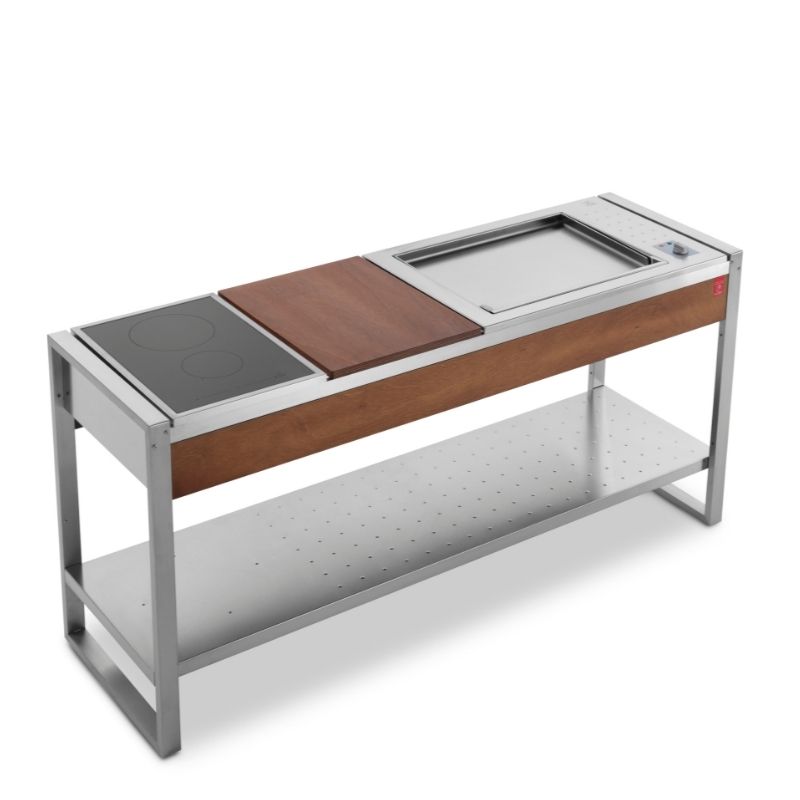 A Versatile Combination Of Induction & Gas Cooking
Cooking on gas is a great way to infuse your food with delicious flame-grilled flavour, however, when it comes to control and variety, gas grills and BBQs have some limitations. Our mobile outdoor cooking stations give you a choice of induction technology or gas so you can cook whatever takes your fancy in the moment, leaving you free to express your cooking creativity. Incorporating state-of-the-art technology and innovative features such as touch control, timers and multiple cooking levels, our induction cooktops are the safest, most efficient and precise way to experience the potential of truly versatile and seamless outdoor cooking.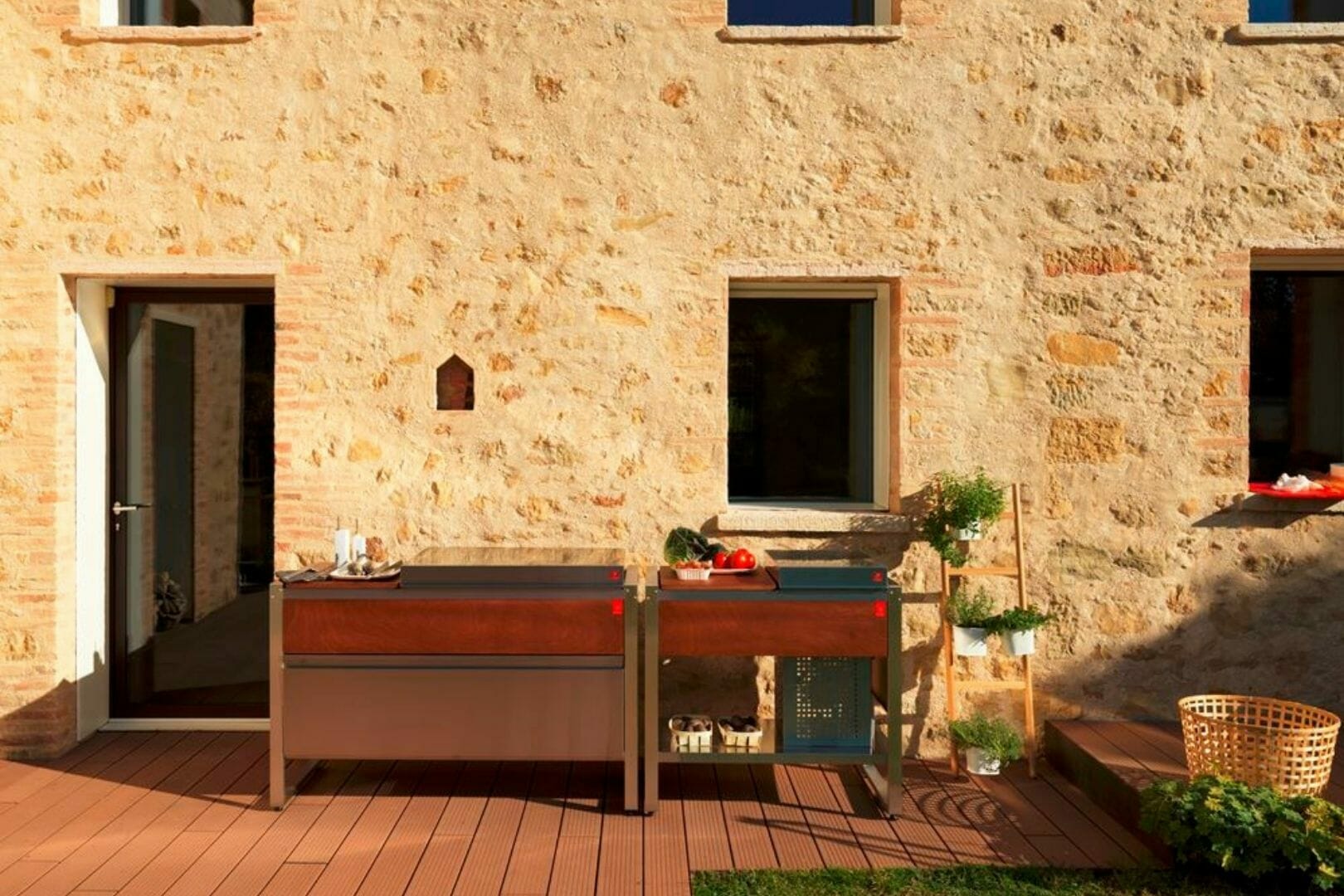 Outdoor Cooking To Suit You
From choosing from our elegant trolley designs to selecting your perfect combination of cooking plates and surfaces, our outdoor gas and induction stations offer you the ability to experience cooking outside your way. Designed as mobile modular systems, you can move your cooking station to wherever you are in your home, whether you're relaxing in the pool or lounging on the terrace. Our stylish mobile kitchen stands are the latest innovation in outdoor cooking technology.