Stunning Responsive Louvred Roof Technology
Our stylish louvred roofs are the ideal way to take your outdoor space to the next level. Providing natural climate comfort, their responsive design means you can experience a dry, perfectly shaded and ventilated balcony, garden terrace, or rooftop without ever having to lift a finger. Comprised of a series of aluminium adjustable sunscreen blades, our bioclimatic louvred roofs sense the weather conditions and react accordingly by rotating up to 140 degrees. When it rains, the blades will close and channel the water into their internal rain gutters, ensuring total protection to you and the longevity of your structure. With impressive design innovation at their heart, our stunning louvred roofs deliver complete outdoor living freedom so you can enjoy your home like never before.
Complete Your Outdoor Building
Our state-of-the-art louvred roofs have been designed to complement our fantastic outdoor garden buildings. Combined with our sliding glass windows and Raso blinds, our bioclimatic roofs offer the ultimate outdoor living experience, creating a building that blurs the boundaries between inside and outside for your maximum comfort and enjoyment. Our louvred roofs are the perfect way to enhance your outdoor building.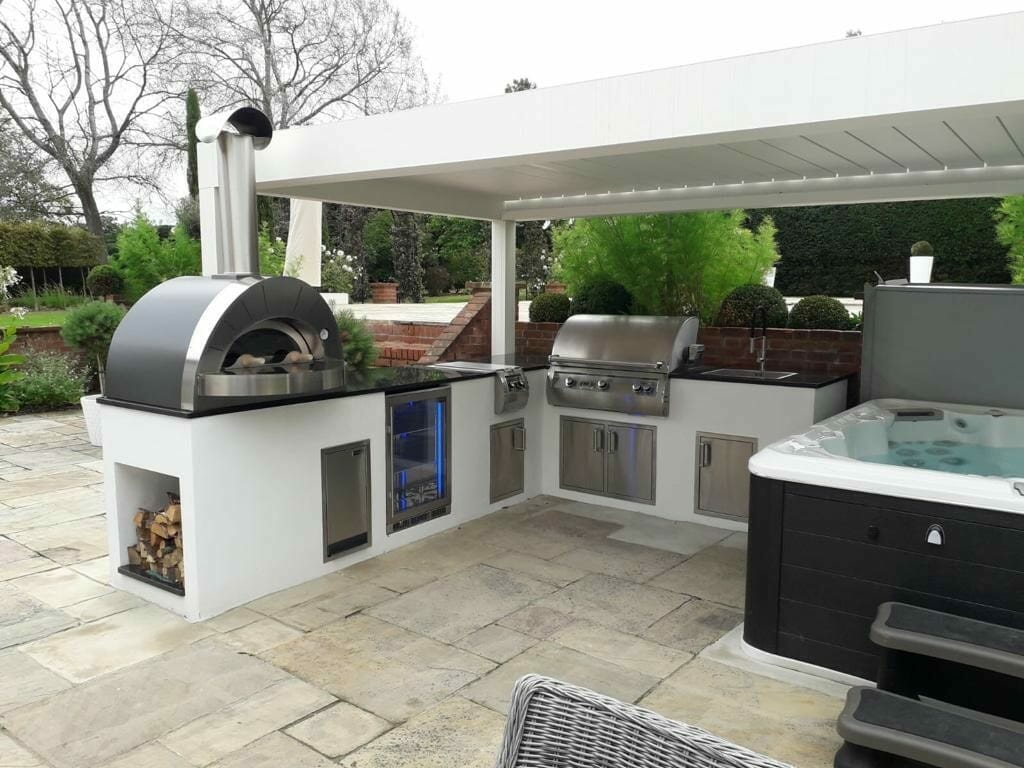 Outstanding Quality & Durability
Produced from high-performance certified materials, our louvred roofs are designed with a focus on durability and quality that ensures they meet all the demands of daily use. Each blade is painted in-house by Pratic using a high-quality powder coating that is specifically formulated to withstand UV rays, salt and humidity. Durable and easy to maintain, our outstanding louvred roofs are intended to create a stunning long-lasting addition to your home and lifestyle.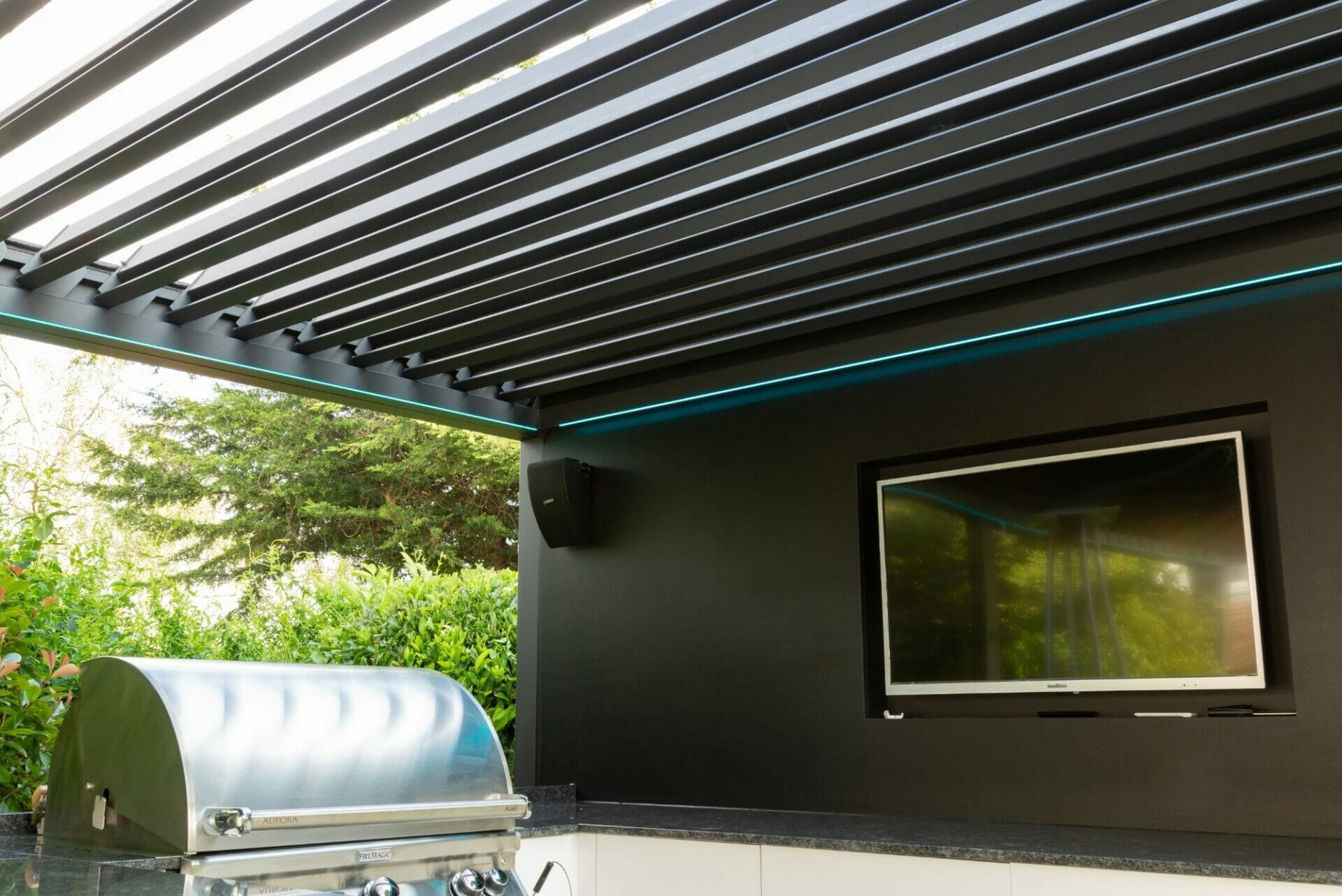 At LEO Living, we believe that relaxing and socialising outside with friends and family is one of life's greatest pleasures, and if you want to really maximise the time you spend outdoors, our superb louvred roofs are the ideal solution. Offering protection from the wind, rain and sun, our roofs allow you to experience outdoor living in complete comfort whatever the weather throws at you. With their responsive bioclimatic design, you can relax in the knowledge that your roof will maintain the optimum natural conditions without ever interrupting your activities. Get the most from your outdoor space with a stunning louvred roof from LEO Living.