Outstanding Versatility & Style
Delivering 360-degree flexibility, our retractable roof pergolas represent the most versatile and stylish option when it comes to covering your outdoor living space. Our bioclimatic bladed retractable roofs deliver all the benefits of our elegant louvred roofs with the added potential of accessing a breath-taking uninterrupted view of the sky. They have been cleverly designed to compact down completely, allowing you the widest most beautiful view possible. Controlled by an easy-to-use remote control, you have the option to set the phase of opening to perfectly complement your individual use. Our stunning retractable roof pergolas offer you the unrivalled ability to truly connect with your outdoor space.
Beautifully Illuminated Roof Pergolas
Elevate evenings spent relaxing and entertaining friends with luxurious cosy lighting. Our recessed LED spotlights can be integrated into the blades of our retractable roof pergolas to cast a beautiful warm glow throughout your space. Their cutting-edge design ensures they are completely compatible with any weather condition, allowing you to experience outdoor living without compromise. With a fantastic dimming function, you can truly transform your space, setting the perfect mood for any occasion.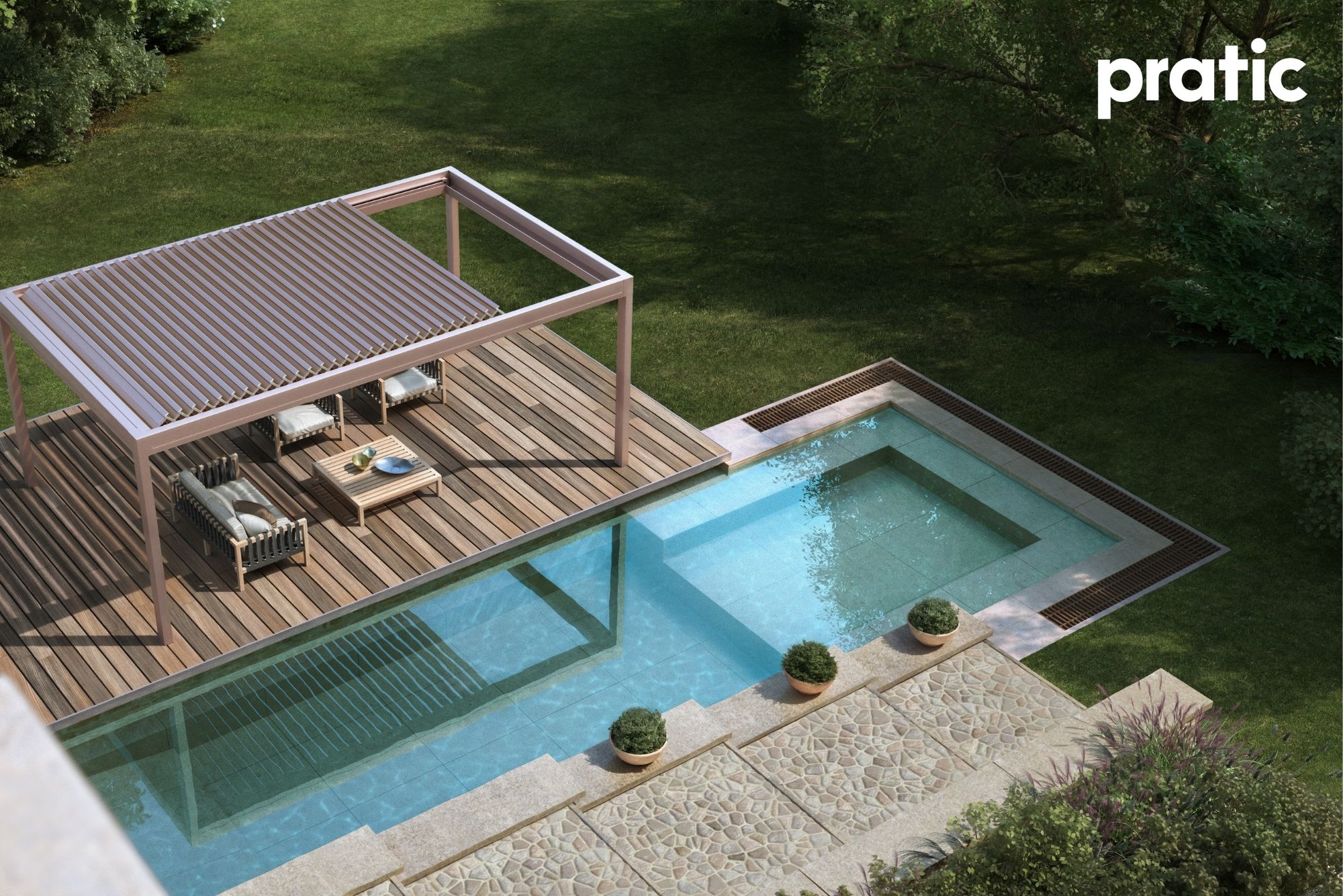 Our gorgeous state-of-the-art retractable roof pergolas are the ideal place to house your outdoor kitchen. In the UK, cooking outdoors is often dependent on our variable climate, however, with our stunning retractable roof pergolas you can experience the best of both worlds. Create a completely weatherproof cover when you need it and experience the freedom of open-air cooking when you don't. Find out more about our outstanding range of outdoor kitchens by clicking the button below.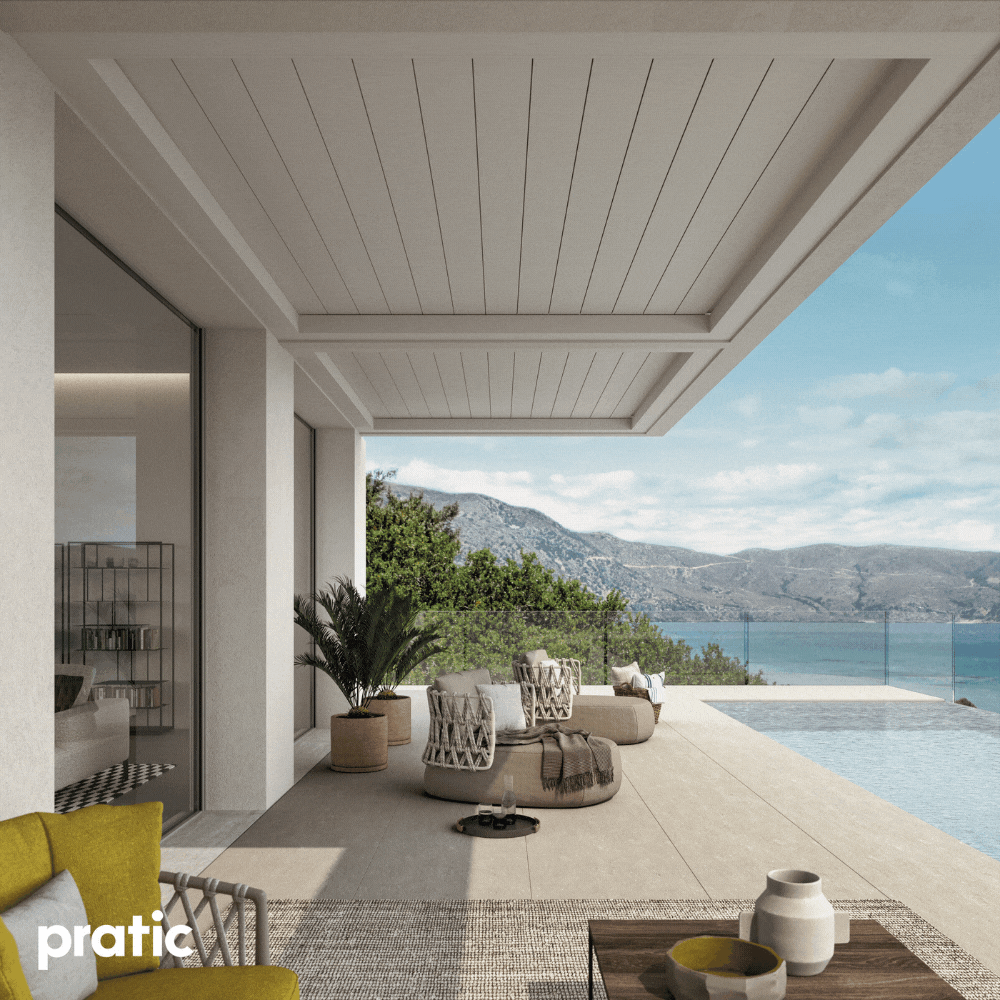 Unrivalled Outdoor Living
Experiencing your outdoor space completely open to its natural surroundings while retaining the protection and comfort offered by our cutting-edge retractable roofs allows you to embrace truly unrivalled outdoor living. The elegant and minimal design of our retractable roof pergolas works in seamless harmony with the natural environment as well as complementing your existing home. Bringing together your connection to the outdoors with the ultimate comfort, our stunning retractable roof pergolas are the optimum solution to outdoor living.