Leaders In Appliance Technology For Over 70 Years
With exclusive showrooms in Knightsbridge and the Cote D'Azur, Sub-Zero & Wolf have long been considered the front-runners in kitchen appliance technology. Their innovative and distinctively styled, meticulously engineered products bring professional standards of quality to the home. Having dedicated over 70 years to perfecting their kitchen appliances, Sub-Zero & Wolf have since embarked on a new challenge; to bring the same exceptional levels of quality, style, durability and innovation to their outdoor cooking range. Of course, it's safe to say they have done just that. Their outdoor refrigerators, grills and warming drawers represent some of the most luxurious and cutting-edge products on the market.
Ranging in widths of 762cm to a vast 1372cm, Sub-Zero & Wolf have undeniably delivered on their promise to bring the same professional standards of precision and quality to their outdoor appliances. Boasting an infrared sear zone, dual-position rotisseries, and warming shelves, Sub-Zero & Wolf's extraordinary grills offer everything you could possibly need to deliver a spectacular dining experience. Even after the sun has set, the illuminated grill surface and LED control dials allow you to continue cooking until your heart's content.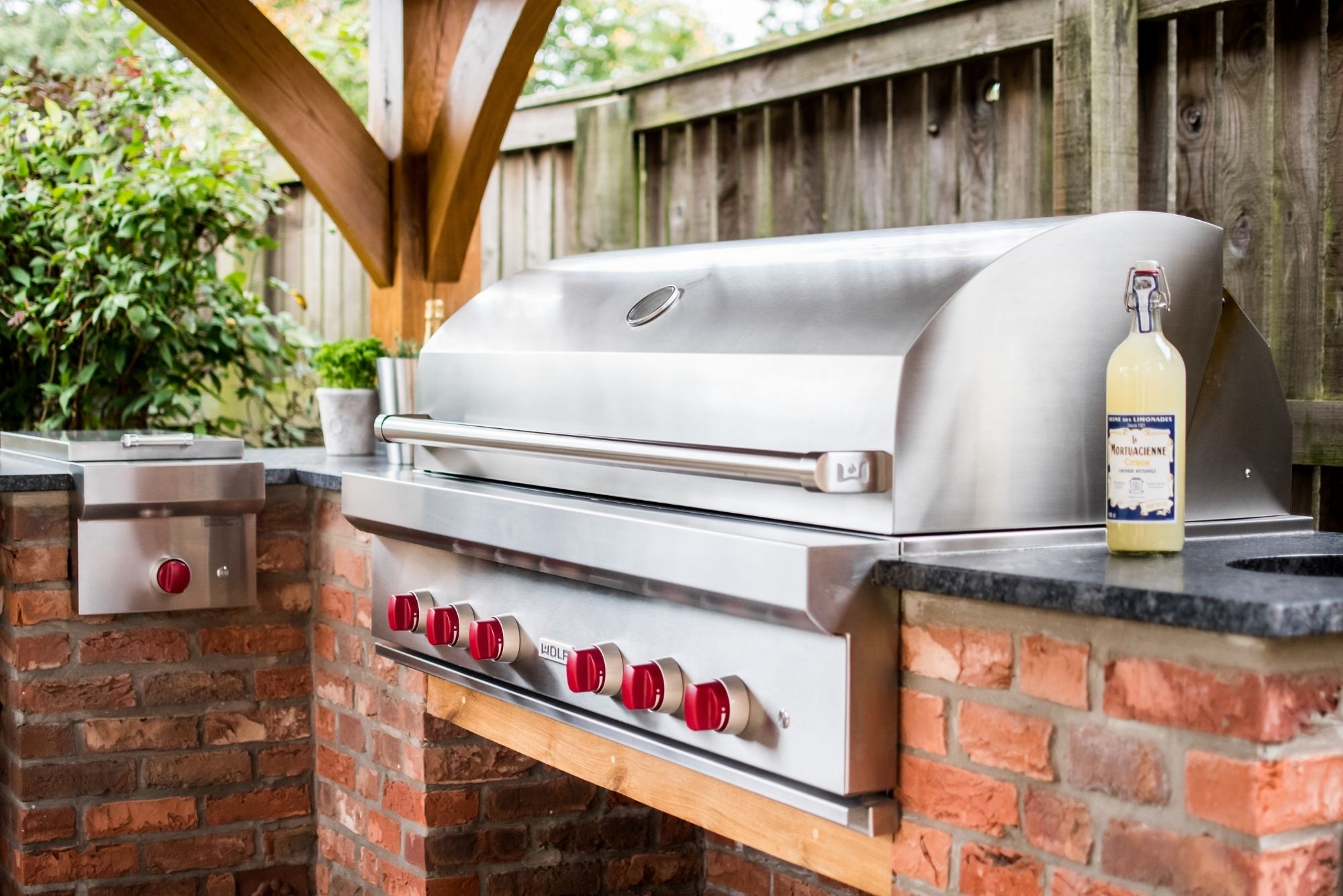 When catering for a crowd, a warming drawer really comes in handy. Sub-Zero & Wolf's professional warming drawer is designed to be integrated seamlessly into a row of units, with the electrical controls hidden neatly out of sight. Superior airflow ensures the perfect humidity for keeping moist foods succulent and crisp foods dry. You can even use the drawer to prove dough, ready for cooking in your outdoor pizza oven.
Just like their fantastic iconic kitchen fridges, Sub-Zero's outdoor refrigerators are designed with two spacious drawers for outstanding easy and convenient accessibility. The two drawers can be further organised using specially designed dividers. Sub-Zero's sleek brushed steel under-counter fridges can store up to an impressive 71L of food while retaining a constant temperature between 1-7 degrees, which you can precisely set using smart-touch controls.